Ruby Crate… Fall 2020 Box Review!

Ruby Crate is a new Canadian lifestyle subscription box designed for tween and teenage girls. Each season the Ruby Crate is curated with a focus on treasures of beauty, style and self-expression to inspire imagination. Young girls will receive amazing gifts just for themselves!
This box is curated by girls for girls! A special group of girls in the Ruby Crate Girls Research Panel add their input to make sure that each crate has a great variety of trendy, fun and useful items that they themselves would love to receive.
This box is recommended for ages 10-17 years old
What's in the box:
5-6 unique products such as beauty, skincare, cool accessories, tech gadgets and tasty snacks
Frequency: Seasonal subscription (October, December, March and June)
Cost: $54.95 – single, $199.80 – year-long (4 boxes), $59.95 – birthday crate
Shipping to Canada: Calculated at Checkout
(This box was sent to SubscriptionBoxes.ca for review purposes and is our honest opinion, please contact us at info at subscriptionboxes.ca if you'd like us to review your box)
What's inside the Fall 2020 Ruby Crate:
Starry Glow String Lights – retails for $25.00
BLUSH Scrunchies – retails for $10.00
Victoria's Choice Planner ByVictoriaValentine & 3 pens  – retails for $34.95+
Victoria Secret Flavor Lip Gloss – Sweet Truffle  – retails for $14.52
Pipstickers – retails for $2.95 USD
Ruby Crate sugar cookie
Ruby Crate pins (x2)
Rosie's Kitchen Sink Cookies Recipe
Total box value = $110+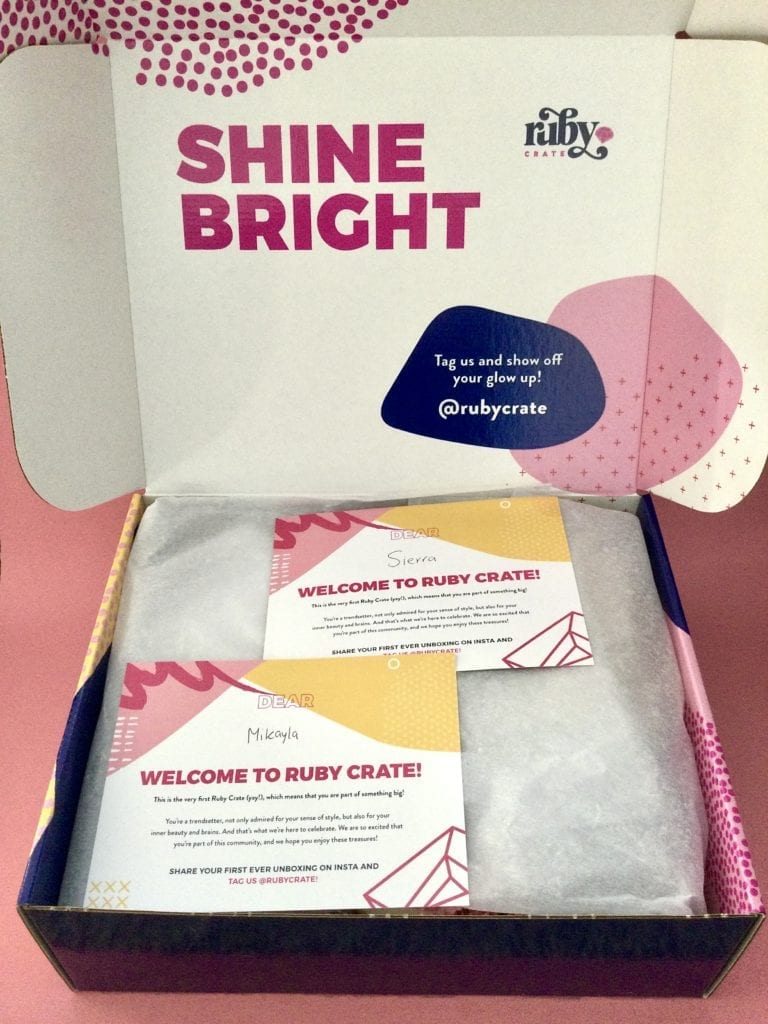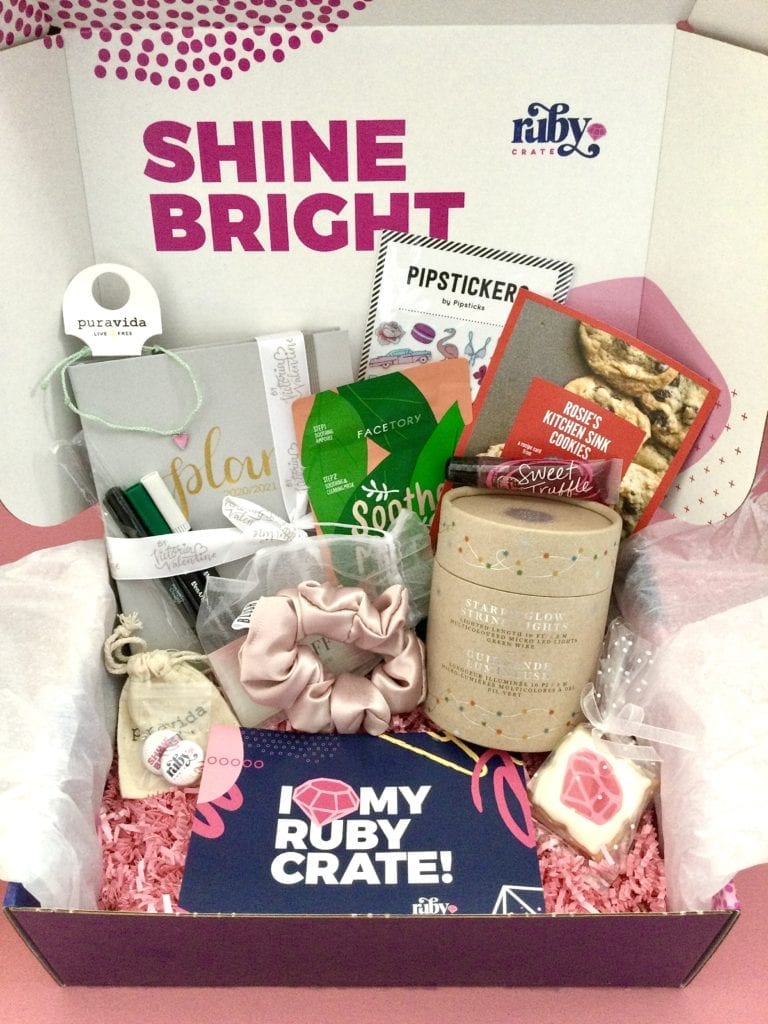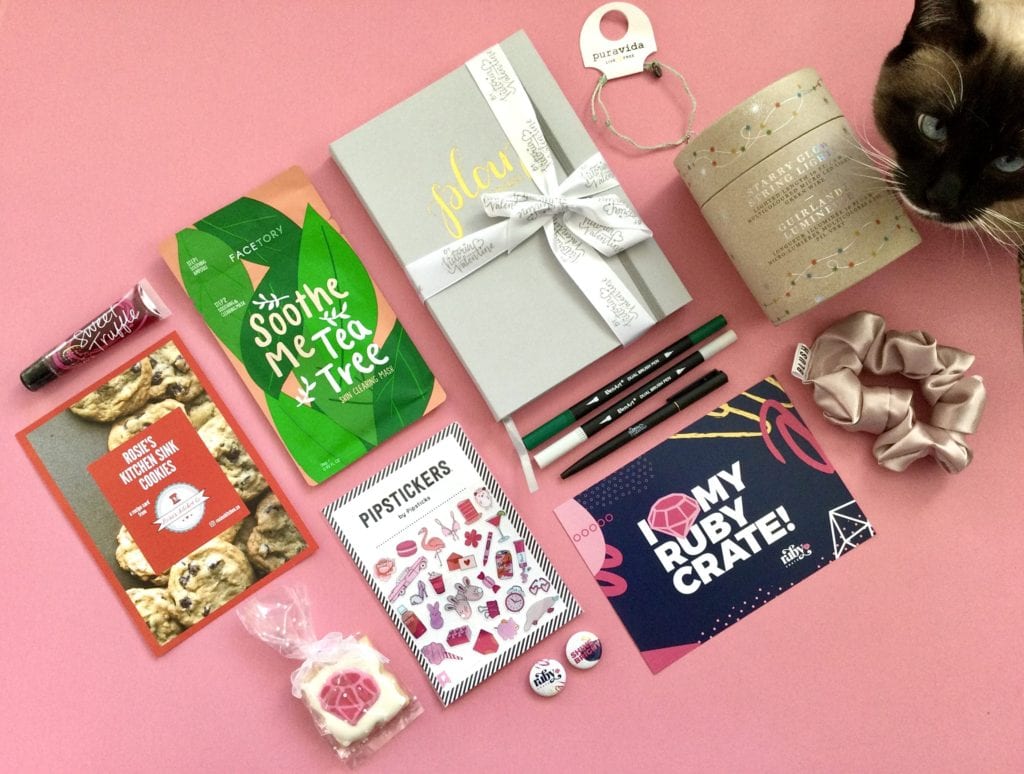 Verdict: I love this box! It was very fun to see what was inside the very first Ruby Crate! Everything came in cute packaging and was so nicely wrapped! The stuff inside was awesome and was perfect for me! I got many different varieties of things, such as accessories, jewelry, stationary, snacks, bedroom decorations, lip gloss and a cookie recipe, I can't wait to bake. It is such a great box! I can't decide what I like best! I love how the planner was created by a 20 year old girl, with so many fun extra features inside just for younger kids. I also, am so in love with the scrunchie, it is so soft! I would recommend Ruby Crate for any girls who loves new and trendy products. This is the best Christmas present you could give to a tween or teen girl. I really want the winter box for Christmas!!! – Review from Sierra (age 9)